Average rating of 5 out of 5 stars
For the past few decades, Nant Nissen has been helping individuals achieve their optimal health and wellness.
For some that can be losing weight, help with emotional eating, reducing stress and pain and achieving optimal health. Nant uses health and wellness as the underlying foundation to help others become peak performers and live their best life!
Given the nature of some of Nant's work, not everyone is comfortable in sharing their journey publicly however we're grateful to those below who have allowed us to share their testimonial publicly.
Would you like to leave a testimonial for Nant?
If Nant has been able to help you in any way, please leave her a testimonial via our online form. Nant respects your privacy so you can select whether you'd like to keep the feedback private or public.
Latest Reviews & Testimonials
Review of Emotional Eating
Nant helped me reclaim my life from lockdown induced emotional eating which was exhausting me mentally and physically. She listens deeply and worked with me to help me discover the cause of my stresses and coached me through strategies to that I still use today whenever I feel overwhelmed. Thank you so much Nant!!
Review of Home Page and Personal Consultations
I started my PT journey with Nant back in 2015. I wanted to improve my overall fitness however in that time I have achieved so much more through my sessions with Nant. Since training with Nant, my self confidence has grown and my overall well being has improved significantly, which I am so grateful for. Nant has shown me what my body needs through the right foods and exercises and always goes out of her way to give me the motivation and confidence to keep pushing and achieve my goals.
Thanks Nant for everything you have helped me with over the last few years. You have been so encouraging and engaging, yet patient, which I truly appreciate!
Review of Home Page and Personal Consultations
Nanthea is the refreshing voice that the health and wellness industry so desperately needs more of right now!
She genuinely understands the demands and complexities of modern-day life and will help you to understand, prioritise and find balance within your own life so that you stop only surviving the day to day and actually begin to thrive in this fast-paced world.
You will feel instantly at ease in Nanthea's presence and comfortable to really share all that is holding you back from acheieving greater health. Her no BS approach is vital in helping one to achieve their own success in all aspects of health and wellness by holding you regularly accountable, albeit compassionate and understanding when things don't always go as planned.
She fully understands that self-responsibility and accountability is the only sustainable approach that works, and she is the best in the business at helping you to make this a day to day part of your journey to long term health.
Most importantly, in a world full of 'influencers' often with no legitamite education in this field, you can absolutely rest assureed that Nathea's knowledge and research is incredibly extensive and highly credible.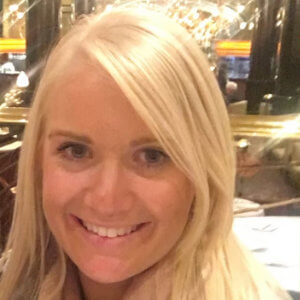 As much as reading reviews can be great, there's nothing like a video to bring it to life. Here is a selection of video testimonials sent to Nant.
Private Reviews & Testimonials
Due to the highly personal and sensitive nature of Nant's work, not everyone wants to leave a public review/testimonial but that doesn't mean they don't want to say thanks and support Nant.  Below are some of the most recent reviews where the names have been redacted to protect privacy at the customer's request.
There are no reviews yet. Be the first one to write one.